SWIFT DROP – SELF-SERVICE BAG DROP
Low profile, superior read rates.
Alstef Group and air transport industry provider SITA have combined their expertise to develop Swift Drop, an industry-leading self-service bag drop that is fast, convenient, and reliable.
Alstef Group provides the baggage handling conveyor expertise along with AI technology and advanced in-line camera-based tag reading while SITA with Smart Path, provides their self-service kiosk and airline integration expertise, automating the passenger journey.
The fast, intuitive interface and automated camera technology of the Swift Drop means passengers can quickly check-in their bags, avoiding long queues at traditional check-in points. This will give passengers more time to spend time airside, providing a boost to airports' retail revenues.
For airports and airlines, Swift Drop dramatically improves baggage handling from the minute a bag is put on the accessible conveyor belt, identifying overweight and oversized bags in seconds. Advanced camera tag-reading and dimensioning technology ensures baggage will also be processed faster, with an average first-time tag read rate of 95%.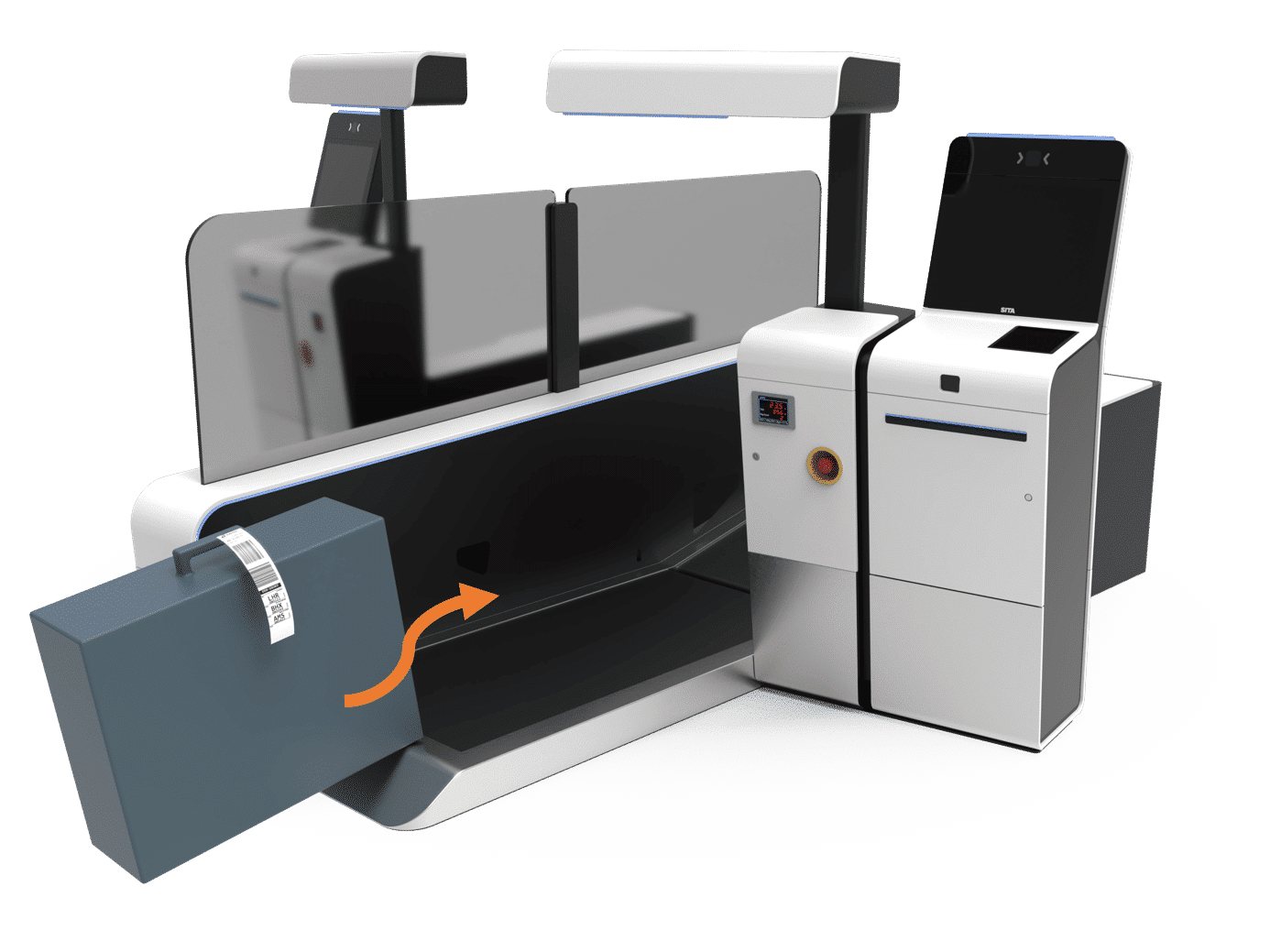 Easy ergonomic loading conveyor
Fast, accurate bag tag read and 3D dimensioning
Optional Physical Intrusion door
Configurable kiosk functionality and branding