BAGGAGE HANDLING SOLUTIONS
Customer-centric solutions
We collaborate with the best in the business to deliver innovative technologies and solutions.
A robust, comprehensive product offering
Our extensive product range includes products for check-in, transportation, sortation, reclaim and control software.
Complete solutions
We consult, design, manufacture, integrate, install, commission, control and support.
Baggage Handling Experts
No project too big or too small
From small airports to major hubs, Alstef Group has been delivering baggage handling systems, solutions and support to airports around the globe for over 50 years. Over the years, we made it a top priority to maintain compliance of our systems with changing safety regulations and  IATA guidelines.
We have extensive experience undertaking retrofit works, working within the challenges of operational airports and are experts at minimising impacts to operations.
Alstef Group tailors solutions from a customised suite of integrated, modular products and automation control software technologies that are designed, configured, and quality assured before shipping, to enable seamless on-site installation, commissioning, and simplified ongoing maintenance. 
We go beyond automation.
"Through thoughtful analysis and clear understanding of what our requirements were they were able to provide us with a solution that maximized our possible bag system length, fitting everything into our small bag halls, while still addressing the regulatory requirements"
"All of the works were performed with high quality, within the established deadlines, at operating terminals, with minimal impact on the production process. We recommend Alstef LLC as a reliable and competent partner"
"It is the little things that they do that has made a vast improvement; their proactive manner instead of being reactive; continued support and suggestions on improvements; taking the initiative to produce system drawings"
"The team did a great job in completing their works ahead of schedule resulting in overall construction cost savings to the Regina Airport Authority.
I would like to express our appreciation for the high level of competence delivered."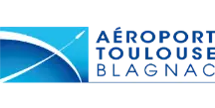 Customers greater than 40M PAX

Project  References
Project and Support Contract References
Baggage Handling – News & Events
As part of a terminal expansion project, Iceland airport operator Isavia has selected Alstef Group to design, build, and integrate new arrivals and departure baggage handling systems at Keflavik Airport in Reykjavik. The turn-key project includes an outbound system...