OPERATIONS AND MAINTENANCE SERVICES
We can tailor a package to suit your needs from on-site operations teams, maintenance visits and remote support options 
Benefits of an Alstef Group On-site Operations Team
Manual encode and system operations
Scheduled preventative, corrective and predictive maintenance
assign in-bound and out-bound devices
Performance monitoring and continual improvements
coordinate with baggage security providers
On-site Operations Teams Overview
An Alstef Group on-site BHS operations team provides comprehensive monitoring of the check-in conveyors, outbound BHS – screening and sortation system, and in-bound carousels. We ensure a skilled team is on-site at all times the system is in operation and undertake tasks such as daily walk-throughs and inspections, maximize system availability, starting and stopping of the system, cleaning, etc. 
We perform scheduled, preventive, corrective, and predictive maintenance for all BHS equipment (including third-party supplied product) and can extend this to include additional items such as screening machines, bag drops, kiosks, and passenger boarding bridges.
Our services include assigning flights to in-bound reclaim carousels and out-bound make-up devices; updating baggage information displays, operating manual encode stations,  and working alongside other agencies and security providers to resolve any baggage-related issues. 
Benefits of an Alstef Group Maintenance Contract
trained, local support resources
regular systems health checks
maximize performance and economic life of BHS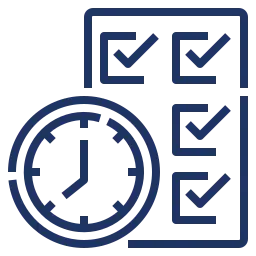 ensure the performance and availability of your system
Maintenance Services Overview
As your baggage handling system grows in size and complexity, it is important to have in place suitable levels of support and maintenance to ensure that you achieve the highest levels of performance and availability from your system.
Alstef Group prides itself on taking ownership and looking after the BHS with the best cost-effective service possible. True cost-effectiveness is built on providing added value in terms of additional services, reducing operating costs, and maximizing the performance and economic life of the baggage handling system assets.
Alstef Group allows you to tailor a package from our wide range of maintenance services including local support, regular scheduled preventative maintenance services to system health checks. 
When a dedicated on-site team is not viable, we can train locally available engineering resources to undertake monthly preventative maintenance and to be on-call to attend unplanned system events within the required SLA response times.
Our Operations, Maintenance and Support Reference Sites
Operations and Maintenance contract
Maintenance and support contract