Alstef Group offers complete solutions dedicated to the paper industries
For more than 30 years, we have supported the manufacturing, processing and printing industries.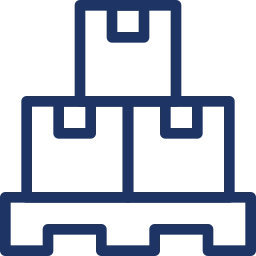 Fast return on investment
Various loads
The specificity of the paper industry is the wide range of loads to be transported:
Paper reels of multiple diameters and widths
Pallets with specific-sized custom papers
Waste bins or dumpsters
Alstef Group has acquired the know-how in all these applications in order to manage the handling of all your loads, their transfer, their storage, and their ability to transfer on a large number of physical interfaces (unwinders stations, mass storage, conveyors, gravity interfaces, etc.)
An ideal solution for reels transfer
Whether in printing or paper production, the transport and handling of paper reels is a delicate operation.
Alstef Group solutions facilitate the transport and storage of reels while ensuring load integrity and guaranteeing performance over time. The elimination of paper breaks thanks to our solutions provides a considerable annual gain.
Productivity gains
Optimizing your internal flows allows you to increase your production capacity
Your loads arrive on time: we prepare your shipments with a strong understanding of the truck planning to be respected
We offer you the best tools from a wide range: single or telescopic forks, reels clamps or forks, etc.
The movements of our equipment ensure the elimination of paper breaks
Securing your installation
Our systems transport and store your loads in complete safety thanks to high-performance accuracy and repeatability of the movements.
In addition, we include all essential safety devices: on-board detection and alarms on our AGVs, restricted areas with secured access in automated storage, etc.
Your operators are protected and your loads and machines are secured.
A fitted software suite
Our software solution OPAL interfaces with your own IT system and equipment already in place (ERP, WMS, GPAO) and is particularly adapted and connected to rotary unwinders and process controllers. We can also configure our software according to your activity and your constraints.
We ensure, among others, compliance with the storage entry and exit rules relative to your activity:
Identification of reels deposits according to batch sizes or orders
Stackability of loads among them
Consideration of the rotation classes for all finished products supported in our storage warehouses
Our systems guarantee the preparation of shipments and truck departure planning while controlling the entire logistics chain from storage to docks.
"This system gives us complete satisfaction. The error rate is zero; no reel is damaged during handling (previously 200 to 400 per month!) and the system is reliable, safe and quiet. In addition, the start-up assistance was remarkable. Overall, out of the four manufacturers we have consulted, we have chosen the most efficient solution and we do not regret it! "- La Papeterie newspaper.