OPAL
an end-to-end intralogistics software suite
Operating Platform ALstef Group
OPAL supports you in the operation of your site by managing all logistics flows and your order preparations through a unique managing platform.
OPAL, a modular approach around a main WCS
OPAL is based on a secure, interoperable and scalable architecture to bring you more performance and optimization in real time on your intralogistics installations.
OPAL Control a real conductor for optimizing storage, AGV fleet, transit and order preparation management.
Analytics includes management dashboards and analytical functions with KPI's and operational reports
Notifications allows you to be alerted in real-time, of functional and technical incidents and risks in your installation
IT monitoring, available to your IT or monitoring department, detects IT problems on servers, networks, databases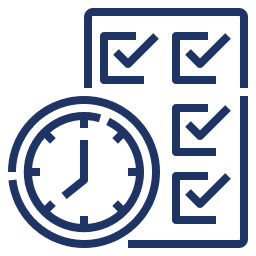 SPEED AND PRECISION
Service quality
Elimination of preparation errors
Traceability of end-to-end products and flows
Lead times reduction
Short deadlines targets
Flow Synchronization and lean-tasks scheduling
EFFICIENCY AND AGILITY
Economic performance
Real-time optimized scheduling and management
Control of the stock level for each type of product
Services customization
Consideration of distribution channels specificities: lead time, picking method, value-added services, etc.
INTEGRATION AND SECURITY
Connectivity and visibility
Connection with other information systems (WMS, ERP, MES…) to participate in global-vision intralogistics and beyond
Cybersecurity
Certification ISO 9001 & ANSSI recommendations

Security By Design approach
Redundant architecture
OPAL optimizes all the movements of handling equipment, taking into account your business rules and constraints.
This warehouse management system combines the management of all intralogistics operations in a single application and offers a global view of your flows to monitor your site's activity in real time.
Ergonomic and secure user interfaces
Dynamic synoptic display of installations, movements and loads
Smart system to optimize your warehouse management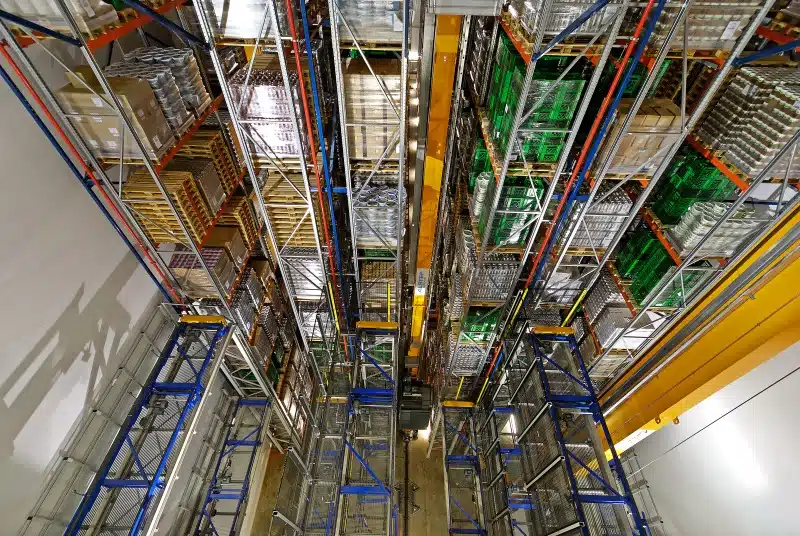 Stock management
OPAL offers many useful features for managing automated storage:
Weight and dimensions control
Locations and rotation classes management
Product characteristics management
Reorganization
Management of stacker cranes
Product management by batches
Use-by dates management (best-before dates…)
Full traceability of loads
Real-time mapping of storage
Consignations management
Batch locking / unlocking for quality control and quarantine
History of movements
AGV-AMR fleet management
Our AGV-AMR fleet management module optimizes AGV movements according to all the events of your installation:
Management of flows and crossings between AGVs, maximizing movements combinations
Assignment of missions to AGVs according to their status and location on the installation but also according to the required reactivity criteria
Remote control of AGVs, visualization of their status
Guidance of AGVs on their layout
Consideration of environmental constraints (height limit, slow down, etc.)
Optimized management of recharging or changing batteries
Real-time connection with the intelligences of your site (ERP, WMS, MES, PLCs, etc.) for better synchronization of movements
Synoptic: real-time visualization of the complete AGV fleet but also of the physical interfaces
Replay function to analyze a period of your activity
Order preparation management
OPAL an optimize the performance of your order preparation whether manual or robotized:
Preparation of orders by robot on the pallet, by homogeneous layer, or by package
Preparation of pallet orders in Goods-to-Person
Products addition or picking on the load at the operator station
Pick-to-Pallet, Pick-to-Belt functions
Our algorithms allow optimized preparation adapted to your rules and your products, particularly:
Management of quantities , quarantines and inventories
Packages sequencing on the pallet
Management of dates per customer
Management of contracts on date and non-returns date
Respect for the rules of non-mix of products on the pallet
Pallets sequencing management
Product management by batches
Management of use-by dates (Best before date…)
Sampling for quality control
The weight control ensuring process reliability
Management of VAS (Value Added Services) at the station
Transitic management
Management of transitics (conveyors, shuttles, robots, etc.), routing
Scheduling, balancing and optimization of flows
Management of anomalies and rejections
Control by external software (WMS, ERP, MES) or manual
Traceability
Operating assistance modules
Around the main WCS, three modules complete the solution offering a functional coverage rich in execution and management
OPAL ANALYTICS
Real-time dashboard, KPI and reporting
Multigraphy dashboards, configurable by the user
Production indicators display in real time
Data historicization for trend analysis
Standard indicator pack
Additional specific indicators
Open Data: access to source data according to your existing tool
OPAL NOTIFY
Real-time notifications on functional and technical events
Viewing alerts by category
Acknowledgment, filtering
Management of configurable priorities
Push email or mobile mode
Viewing details of a history alert
OPAL IT MONITORING
Incident follow-up and IT resolution
Monitoring of IT resources necessary for the proper functioning of the system
Alerts
Detection of problems on servers, networks and databases
Open and easily integrated
OPAL is a solution developed, integrated and maintained 100% by Alstef Group experts.
All our teams are mobilized to bring you the most efficient, agile and scalable solution.
System Expertise
The Alstef Group IT team works hand in hand with the business team and the pre-project team during the design of your system.
Through the analysis of your needs, processes, data and performance criteria, we design a customized solution that provides you with a global logistics system adapted to your specificities.
Simulations and emulations
In order to understand your needs and propose the best solution during the project, we use an emulation tool to validate the software deliverable, in interaction with the equipment but also with your information systems.
We validate the performance of the designed flow on the whole system in a realistic context.