AGV & AMR, intelligent mobile robots

AGVs (Automated Guided Vehicles) and AMRs (Autonomous Mobile Robots) optimize your logistics performance by moving and storing loads safely in your factories and warehouses.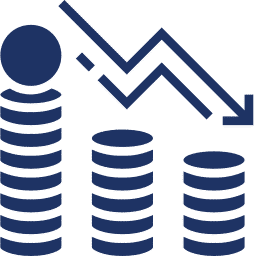 Fast return on investment
Guaranteed safety of people, processes and loads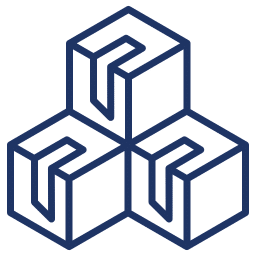 Storage capacities optimization
Complete control of the design, manufacturing, and commissioning process

A solution adapted to your flows, load types, and your environment

Perfect control of the processes

Allows for expanded capacity of your installation

Technical teams offering long-term support for your installation

Highly durable machines with 45,000 hours average lifespan


Total control with geolocation technologies and navigation systems

Supervised by our fleet management module, our AGVs provide the required performance and responsiveness for the long-term operation of your installation
Flow management at all levels of your manufacturing or distribution process
Reception
Receipt flow of raw materials or packaging items, from the docks to one or more buffer stocks.
Storage
Storage of all loads of your site: buffer stocks for lines infeed, downstream stocks of production lines to supply either order preparation or shipping docks.
Transfers
Transfers between the different areas of your factory or distribution center: line supply and evacuation, manual or robotized production workshops, automated storage service (AS / RS).
Preparation of shipments
Manage the flows of loads from storage, order preparation or directly from the lines; our AGV-AMR systems ensure the punctuality of truck departures thanks to our supervisor and our associated WMS modules.
GL - Fork-over-legs vehicle
GT16 - Very Narrow Aisles solution
GLR - Reach Truck vehicle
GF - Counterbalanced vehicle
" We particularly appreciated BA Systèmes | Alstef Group's project management, specially as far as installation prerequisites and risk management are concerned, a definite asset for the success of this project. Every day, we note Alstef Group's AGVs speed in their operations, the agility of the system and its reactivity which allow the Vienne's site to achieve high performances. "
"The solution proposed by the BA Systèmes | Alstef Group teams makes it possible to replace the old AGV fleet gradually and thus guarantee that our flows will continue to operate automatically without hampering or delaying shipments. In addition, as a customer since 1996, we know the reliability and responsiveness of the Alstef Group teams and have been able to appreciate the high life span of their AGVs. "