A stacker crane for each type of load!
Products are stored into and retrieved from the rack by the stacker robot in the warehouse
By integrating stacker cranes into its turnkey automated storage solutions, Alstef Group offers high adaptability to customer needs:
Length and height are studied to meet the storage flow rates and volume requirements
Shelving heights can be adjusted up to 45 meters
Stacker crane systems can be provided for transferring twin loads to increase flow rate performances
Can be multi-depth according to density required and batch sizes Beyond three depths, a satellite is used to reach the necessary depth
Each environment is taken into account to size the product. In the agri-food industry, our stacker cranes are perfectly suited to many environments, from negative cold (-30°) to positive cold (+4°)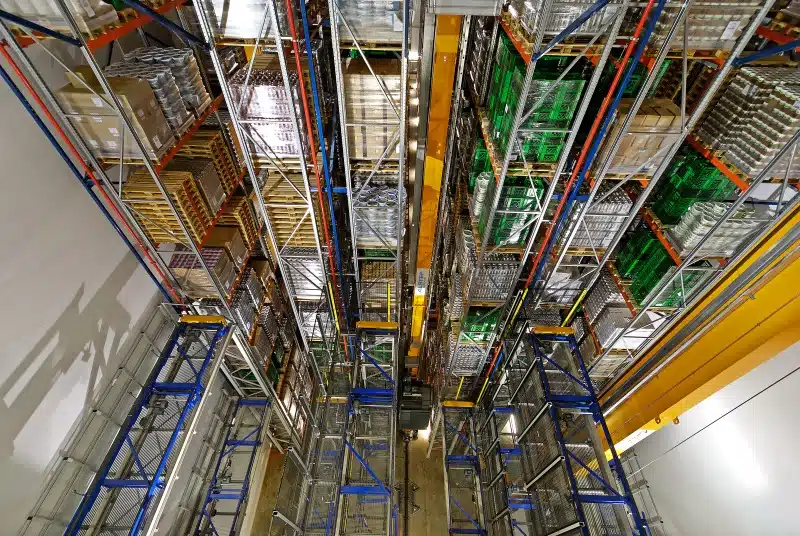 Pallet storage
The stacker crane can be used for the storage of standard wooden pallets but also specific supports such as steel frames or paper reels. Payloads can vary from a few hundred kilos to several tons.
Containers and boxes storage
These applications named – Miniload – are used for handling containers, supports, or packages with various dimensions and weights.