RECEIVING / SHIPPING FLOWS
Automated management of your receiving and shipping flows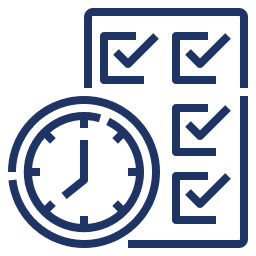 Optimize your loading times and meet your deadlines
Improve the performance of your site
Receipt of goods
Receipt of goods is the first logistics step of your factory or logistics site.
Upon receipt, the loads are checked and then processed according to their destination onsite. Alstef Group supports you by integrating pallet identification, gauge and quality control systems into its solution.
Loads are transferred either to automated storage before use, or to other docks for cross-docking flows in logistics warehouses.
For this, we rely on our know-how:
Loading shipments
Managing your shipments with our transit systems means you can optimize and control your internal logistics until the end of the process. We provide automatic transfer from the storage warehouse or order picking area to the shipping areas.
Our solutions will allow you to automatically prepare your orders on pallets or the contents of the trucks on the loading docks, by:
Loading on the ground in "false trucks": ordering of the pallets by the AGVs in advance. The operators only have to load the trucks by following the set-up already carried out automatically. This system offers several advantages: preparation just in time, anticipation at night, respect for the scheduling of deliveries.
Preparation on gravity and motorized conveyors: a shuttle and conveyor system placed upstream makes it possible to schedule loads. This solution allows optimal and real-time filling of shipping docks.