POST, PARCEL & RETAIL LOGISTICS SOLUTIONS
Customer-focused solutions
We collaborate with the best in the business to deliver innovative technologies and solutions for:
Label print-and-apply
Automated sortation
Automated scanning
Robotic induction/picking
Automation software
Dimension weigh and scan
Automated receiving
Manifest solutions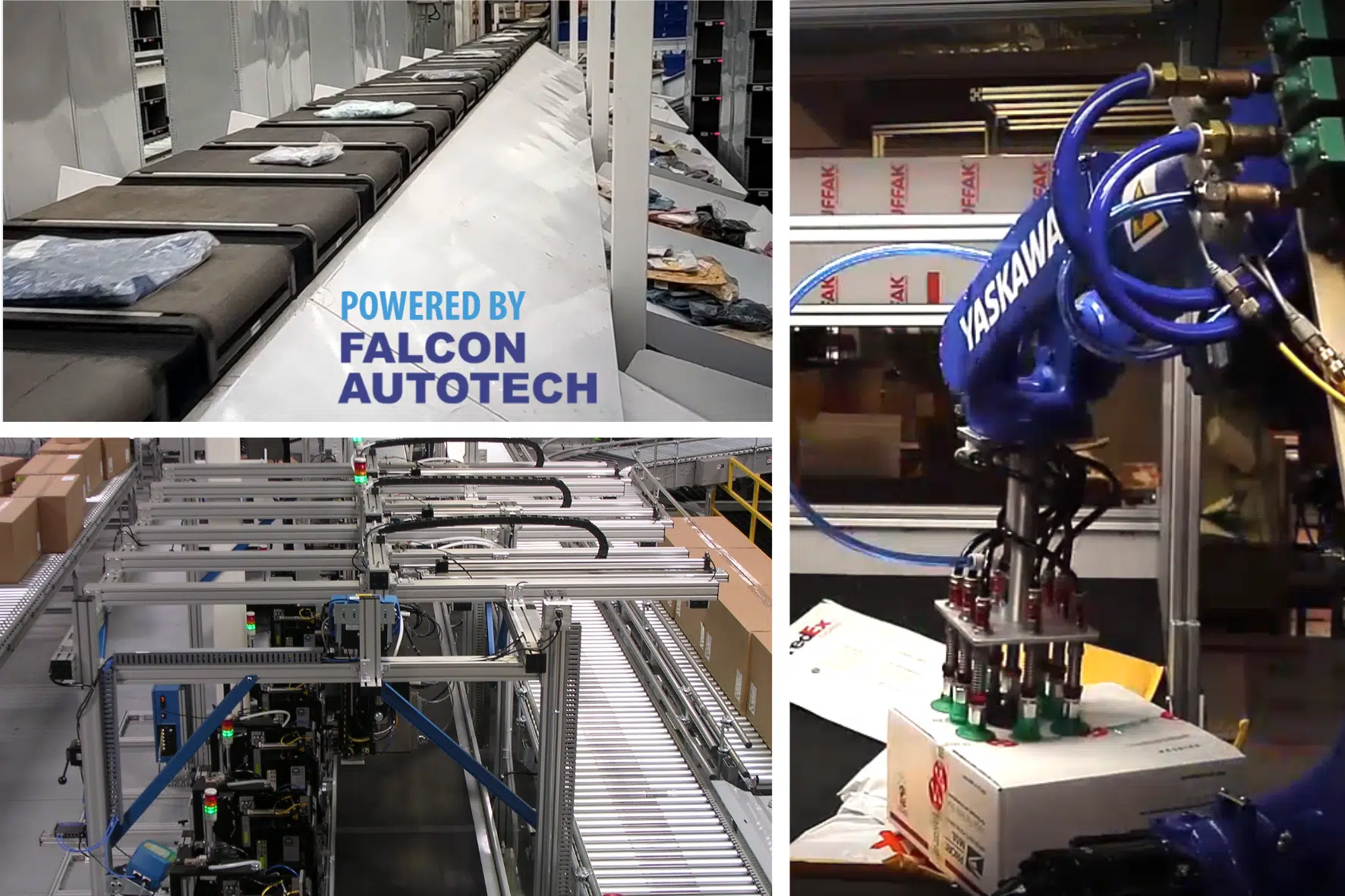 The Alstef Group Post Parcel & Retail Logistics division specializes in the design, supply, and installation of automated postal and parcel handling solutions for postal, courier, e-commerce, and retail warehousing, and distribution facilities.
We work closely with our clients at the early stages of a project to ensure we offer the most efficient solutions to meet all the design criteria and operational requirements. We continue this dedication and customer-focused approach throughout the development and implementation phase of a project; ensuring critical milestones are achieved while maintaining a high level of safety and offering flexibility and expandability, should your needs change.
We offer modular, scalable post and parcel handling solutions, from simple dimension, weighing, scanning, and manual sorting, through to fully automated parcel sortation systems. We have a regional technology partnered with Falcon Autotech, a leading supplier of intralogistics automation solutions, to deliver integrated systems utilising the Falcon Cross-belt sorter range. 
We also partner with other industry leaders to offer a wide range of sorters and related technologies to ensure we deliver reliable, versatile, and durable systems.
We offer ongoing support and after-sales service, including a 24-hour hotline and preventative and corrective maintenance programs.