FASTSUITE
FLEXIBLE AUTOMATION SOLUTION TOOLS
 Flexible and configurable as an integrated enterprise system, or standalone work cells
Easy to use Graphical User Interface (GUI)
Fully configurable and expandable
New or retro-fit, small or large systems
Easily interfaces with industry software
Dual redundancy (master and back-up)
Sortation Software Package
FASTSORT is our innovative Parcel Sortation and Allocation Control solution designed to streamline and elevate your logistics operations. This powerful tool is engineered for versatility, effortlessly working across any hardware or operating system while readily adapting to your organization's unique sortation needs.
Starting with adaptable customization, FASTSORT grants you complete command over your sortation process. Modify sort rules according to your business requirements and feel the difference of having a genuinely personalized logistics tool.
But we're just getting started. Tracking is a core feature of our product, and our real-time parcel tracking is a testament to this. Witness live updates as parcels move through different parts of your system and experience unmatched visibility into your logistics operations. This data can be communicated to your clients. The system seamlessly transfers real-time parcel data to your client's information systems, keeping end customers updated about their parcels' live status. This level of customer engagement builds trust and fosters lasting relationships.
That's not all. FASTSORT is equipped with cutting-edge AI analytics, enabling you to tap into real-time operational insights, detailed reporting, and dynamic dashboards. With the power to detect operational anomalies, FASTSORT empowers you to make data-driven decisions when you don't know you need it!
As a vital conduit between your system's Low-Level Controls (LLC) and IT subsystems, FASTSORT adapts to varying volumes and scheduling demands. Its compatibility extends to automated dimensioning systems, capturing key data such as height, length, width, and weight, along with video coding and hand scanner information and more.
Finally, scalability and reliability are at the core of FASTSORT. Its modular architecture and state-of-the-art virtualization technology allow FASTSORT to support low- and high-volume operations. As your business grows, FASTSORT grows with you, providing robust, scalable performance every step of the way.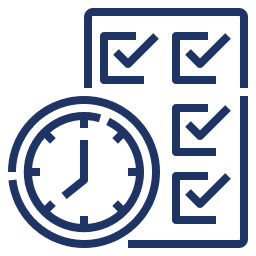 REAL TIME, HIGH-SPEED OPERATIONAL INSIGHT
TREND ANALYSIS AND POWERFUL SEARCH FEATURES
OPERATOR CONTROL OVERRIDE
Informative, clear, representative, dynamic and flexible views
Intuitive and modern HMI design aligning with ISA standards
Our FASTVIEW SCADA solution gives operators a graphical view of the system with full access and control of the system equipment. A pan-and-zoom interface allows operators to drill down into more detailed views, and equipment override functionality lets operators bypass equipment while maintenance, or corrective action, is taken.
An alarm banner is displayed on the screen at all times showing the most recent alarms. The application is developed on an industry-standard SCADA platform that has the ability to acquire and store critical event data for future analysis.
A complete software solution for automated labeling and verification, providing a solution that is capable of labeling wide ranges of package sizes with multiple unique labels at high throughputs.
A configurable middleware software providing data exchange between Alstef Group and our customers.
These web-based solutions allow users to monitor their enterprise and make informed decisions on how to improve efficiency and throughput from anywhere in the world.
Benefits:
Cloud-based for remote access
Monitor complete enterprise
Data tracking
Extensive reporting
Intuitive User Interface
View systems, lines, or individual sensor
FASTALERT is a standalone service or application software product that enhances FASTSUITE  by providing proactive alerts that indicate warnings and/or errors as identified by the system. FASTALERT is a scalable system
that seamlessly runs between our FASTSUITE control applications.
The system is responsible for sending alerts via email and/or SMS. FASTALERT will support interfacing to multiple email servers for sending alert notifications. This highly
customizable application can support continuous data collection from many systems/devices.
Features & Benefits:
Set real-time alerts to critical staff of system performance issues for immediate action
Reduce downtime and prevent potentially permanent damage with FASTALERT proactive warnings
Monitor one or more database connections and review database tables for required alerts
FASTALERT supports complex tabular and graphical customizable reports with output to PDF, HTML, or Excel.
FASTALERT provides periodic heartbeat of the system via email and/or SMS.
The system has the ability to monitor the database for new alerts posted from FASTSUITE. If an alert is found, an email and/or SMS will be sent to all subscribers