NEW TERMINAL BHS FOR LF WADE INTERNATIONAL AIRPORT – BERMUDA
A blank canvas in the Bermuda Triangle
 Baggage Handling System include in Bermuda
Contract Awarded: June 2017
Commissioned: November 2020
Location: Bermuda
Scope:
23 Check-in Counters
2 Collector Systems
Dual Transport / EDS lines
TSA designed EDS system
Dual Sortation lines
Inclined Make up Carousels
Pallet Loop Reclaim Carousels
Oversize inbound and outbound systems
Sortation Allocation Computer system (SAC)
Maintenance Diagnostics System (SCADA)
Redundant PLC System
SITA Airport Operations interface.
SITA BSM interface
United States Customs Border Patrol Pre-clearance Facility (USCBP) requiring Glidepath's BIWIS (Baggage image, weight identification Software system).
Inline dynamic Weigh scales & Camera image systems.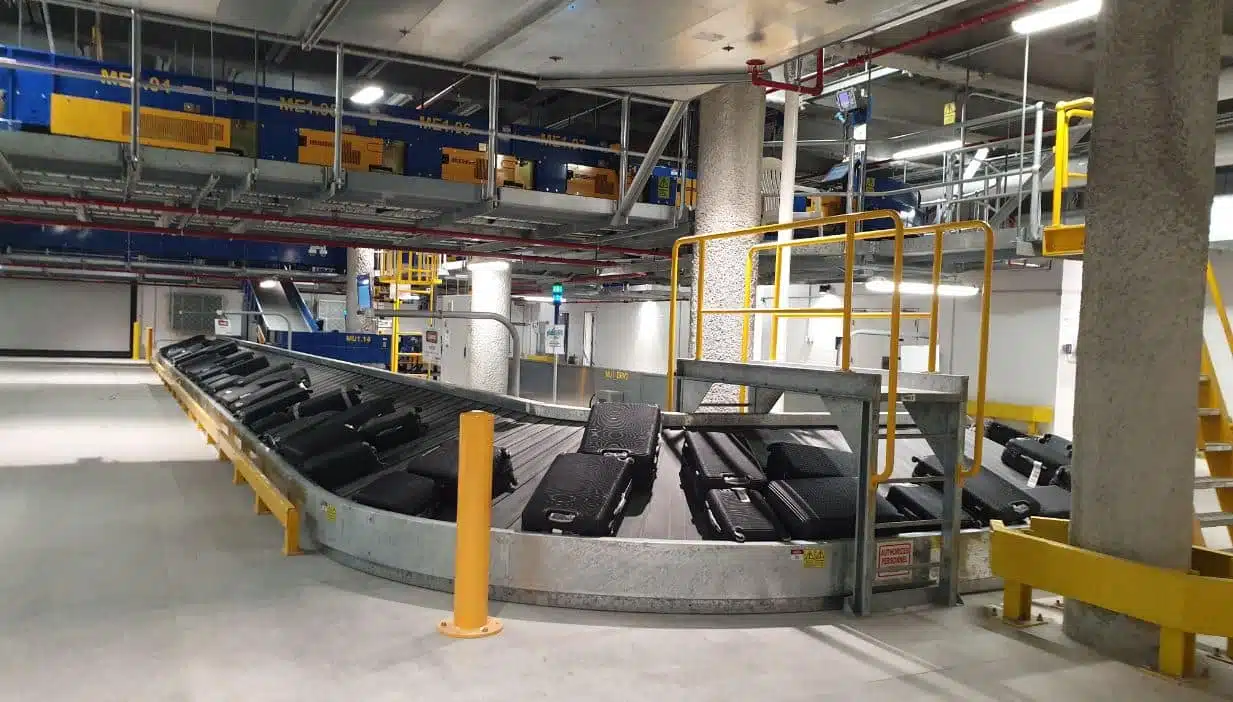 In 2017, international construction firm -Aecon – awarded Glidepath the multi-million US dollar baggage and security systems contract for the new terminal at LF Wade International Airport Bermuda.
Situated at the northernmost point of the Bermuda Triangle, Bermuda is a British Overseas Territory with an economy mainly made up of off-shore insurance/reinsurance and tourism industries. Glidepath completed a similar contract out in the Atlantic at Nassau, Bahamas in 2013.
Despite the hurricanes, the location of this project was certainly a bonus for those who were based on-site but they had little time for sightseeing as the main priority was to satisfy our client beyond their expectations.
The outbound baggage system includes sortation, allocation control, two CT screening lines and a sophisticated sortation systems. The inbound system comprises two reclaim carousels.
As the only airport serving Bermuda, the expansion catered for future passenger growth whilst also incorporating best-in-class technologies.